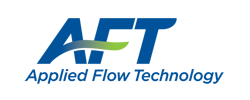 What Kind of Transient Analysis
are You Trying to Perform?
A transient event simply implies that a system is no longer
in steady-state. Scratching your head at the title above?
There is more than one type of transient analysis?

Knowing how quickly variables change over time helps
engineers determine the root cause of their transient-related issues. 
Once identified, system changes and mitigation options become
much clearer. Break down the two types of transient analysis in this blog. 

Long-Term Vs Short-Term Transients 
Does your system empty and fill tanks? Do changing flow demands require
your pumps to turn on and off at various times? Or, do you simply need a
closer look at pressure surge during a sudden valve closure? These scenarios
fall into different transient types. Use the guide below to discover what type
of transients you may be working with.


​​​​​​
Compare System Models.
Distinguish Transient Types.
Perfect Your Approach.
Looking for more? Watch this webinar and see additional scenarios where different transient types require specific approaches and tools.
Advance your Understanding 
of the Waterhammer Phenomenon
If you are interested in short-term/instantaneous transient analysis, read this technical paper to find resources for engineers assessing waterhammer issues:
At the design stage
In problematic systems already in operation
Involved with various surge suppression options